JD Squared Model 32 Hydraulic Tube bender (Package 2)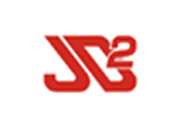 United States
JD Squared Model 32 Hydraulic Tube bender (Package 2)
- Model 32 Hydraulic Tube Bender (Inc. Head Unit / Adaptor Bracket / SPX Cylinder)
- Winner W-DA1 Pneumatic Hydraulic Pump- Aeroquip Hose - Petal Head Stand
Over 270 different dies are available for the Model 32 bender range in imperial tube, metric tube, imperial box, metric box, Pipe and CHS sizes.
The Model 32 is essentially a super heavy duty version of the Model 3. The Model 3 is the best selling USA made bender in the world. However, when we initially designed it in the mid 1980's it was a mechanical bender targeted at racecar builders who wanted an affordable bender which still produced high quality bends. Hydraulics wasn't added until years later.Fast forward 25 years and builders have changed gears. Now, rock crawler builders need to bend 2" o.d. x .250" wall dom tubing and thin wall tubing is now more common than it was back then. We knew the basic principle of the Model 3 was near impossible to beat so the answer was to simply make it better. The Model 32 is the result.Differences between the two benders are:Frame strength has been more than doubled.7/8" diameter 100,000 psi alloy pins were upgraded to 1 1/4" diameter.A die locking mechanism was designed that both helps bend thin wall tubing as well as very heavy walled tubing by preventing the die from relaxing when not bending. Springback is the #1 cause of wrinkling thin walled tubing.The Model 32 has been designed for mechanical or hydraulic operation from day one. Its hydraulic swivel block rotates on the cylinders true center axis thereby eliminating side load on the ram during bending. This greatly extends the life of the cylinder. A one piece steel ram yoke with quick disconnect pin is now incorporated as well.
An anti- springback ratchet is now included free with the bender. This allowed us to design a new ratchet lever system with more than a 20% reduction in bending effort.Geometry of the bender itself was altered to take better advantage of the new generation 3 followbars thus yielding better bends.Drive link bolts and sleeves sizes have increased from 1/2" diameter to 3/4" to handle the extra load.RUGGED ALL STEEL CONSTRUCTION - Designed with durability and affordability in mind. All parts are 100% CNC machined. The frame links are machined from 3/4" thick steel and the drive links are made from 1/2" thick cold rolled steel. Compared to the Model 3's 7/8" diameter pins the Model 32 utilizes extra large 1 1/4" diameter 100,000 PSI alloy pins to handle the tough bends. Fast change bending dies are CNC machined from solid steel billets and carry a lifetime guarantee against breakage. Steel dies eliminate the problems common with other manufacturers' aluminum dies, such as breakage and groove spreading when bending 4130 chromoly tubing.LARGE CAPACITY - Bends round tubing and pipe from 1/2" to 2 1/2" O.D. and square tubing from 1/2" to 1-1/2". This bender is rated to bend 2" o.d. x .250" wall DOM steel tubing. Also capable of solid steel up to 1 1/2" diameter.NOTE: To bend round tubing over 2" o.d. x .120" wall, square tubing over 1 1/2" or solids over 1" diameter requires hydraulics.CENTER PIVOT HYDRAULIC CYLINDER
The hydraulic swivel block rotates on the cylinders true centre axis thereby eliminating side load on the ram during bending. This greatly extends the life of the cylinder. A one piece steel ram yoke with quick disconnect pin is now incorporated as well. Dies can be changed in under 30 seconds. Bend times are typically in the 30-60 second range for 1" O.D. and above tubing using the ratchet mechanism. Hydraulics may be slightly slower or faster depending on the power unit chosen.HIGHLY ACCURATE - With the degree indicator wheel standard on every Model 32, accurate bending is simply a matter of watching the pointer until the degree of bend you desire is reached. High contrast yellow markings on a black wheel provide excellent readability while bending.DIE LOCKING MECHANISMStandard on every Model 32 is the die locking mechanism. As the die rotates while bending the drive holes in the forming die pass under the lock pin. When the drive hole is below the lock pin, it drops into the drive hole and when pressure is removed from the bender the die's rotation is locked at that position. When bending resumes the ramp machined into the lock pin will automatically lift the pin out of the drive hole. This mechanism combined with the included anti-springback ratchet allows the Model 32 to better bend thin wall tubing as well as the heavier sizes of tubing such as 2" o.d. x .250" wall DOM tubing.DEGREE POINTERStandard on every Model 32 is a quick adjust degree indicator wheel. Simply loosen the lower nut as shown in the picture to the right, rotate the degree wheel to zero degrees and using finger force only, tighten in position.
NEWLY DESIGNED GENERATION 3 FOLLOW BARSThey are half the weight of the older style and utilize bolt-on inserts that are on average 243% stronger. Insert pads are machined to within 1/1000th of a degree to the theoretically perfect angle for optimum bend quality. Inserts are made from a non-galling bearing material to prevent scratching of expensive material. Delrin inserts are also available for use with polished aluminum. A roll pin holds the follow bar in position while loading tubing. With over 600 hours in R&D and tooling preparation, we are confident these are the best die sets on the market today.
| | |
| --- | --- |
| Product Code | JD2M32HP2 |
| Weight for shipping | 50kg |
More Information

| | |
| --- | --- |
| Manufacturer | JD_Squared |
Delivery & Returns
GB Mainland orders over £75.00 before vat up to 30 Kilos
All orders over £75.00 net before vat total value and under 30 kilos total weight are delivered free of charge by 24hr courier or 1st class Royal Mail depending on item and weight (usually 1-2 days for courier and 1-2 days for post but please allow up to 7 days for post) A signature is required for courier deliveries so please arrange for someone to be in at delivery address. If you are unsure of delivery method please email or call.
Please rest assured that all orders will be packaged and despatched same or next day and we will do our best to get them to you as soon as possible. Depending on what time of day your order is made it may be the next day before the courier is able to pick it up for delivery. If you have any questions feel free to call us anytime on 01509 812171. We will even try to answer the telephone out of hours if at all possible.

GB mainland orders 25 – 250 Kilos excluding postcodes DD,PH,AB,IV,KW,PA 20-41, Highlands & Islands. Please call for our best prices for these locations.
Delivery prices are calculated by total order weight & size and are as follows :

0 - 30 kg (Over £75) £ Free

0-500g £2.50 + vat
0-1kg £3.30 + vat
0 - 2 kg £5.45 + vat
3 - 30kg £7.00 + vat
26 - 30 kg £14.50 + vat
31 - 40 kg £21.50 + vat
41 - 50 kg £26.50 + vat
51 - 60 kg £30.00 + vat
These products are sent by courier or Royal Mail 1st and are usually delivered next day but can take 2 days. A signature is required for courier deliveries so please arrange for someone to be in at the address. In the case of heavier machinery over 30kg you may be required to help the driver move the product off the street to you desired location.

Heavy Goods Items
These items are marked in the catalogue together with their respective delivery price. We will call you to arrange delivery and confirm details on the telephone. You may be required to help the driver move the product from the roadside to your desired location. Heavy delivery can take up to 4 working days from point of order but is often sooner depending on location. Unfortunately we can only deliver these items to mainland GB unless you are able to arrange collection.

Buying from outside GB Mainland.
We are happy to deliver worldwide and send overseas on a weekly basis. We use 2 courier agencies, who between them, cover all the worldwide couriers available to the UK. Prices are up to 50% lower than going direct because of their massive buying power. Because of the many variables involved please call on 01509 812171 or email info@stakesys.co.uk and we will calculate the best price for you whether it be by sea or air.

Returns Policy
Stakesy's Guarantee: 14 Day Money Back Guarantee

1/ Items returned under the 7 working day cancellation period
If for any reason you are unhappy with your purchase, you can return it to us in its original condition within 7 days of the date you received the item, unopened (with any seals and shrink-wrap intact) and we will refund the cost of the item and the cost of sending the item to you as follows:
-where you are returning an item that was part of a larger order, we'll refund the per-item charge for delivery that you incurred -where you are returning an entire order, we'll refund all delivery charges that you incurred -we will refund only standard shipping charges for items delivered mainland UK (excluding Highlands & islands and orders over 25 kilos in weight)
2/ Items returned under 14-day returns guarantee
Where you are withdrawing from your purchase between 7 and 14 days after delivery, and there has been no error on our part, we will refund only the cost of the item minus 10% handling charge. We will not refund the cost of delivery or other services provided to you in connection with your purchase.

3/ Any goods items over 60 kg that have incurred special freight charges are excluded and the buyer will be responsible for both arranging and the costs of the return delivery.
Refunds will be paid within thirty days of cancellation.
Please post goods to be returned or exchanged to:
Stakesy's Metalwork Machinery, Unit 12 Hayhill Industrial Estate, Loughborough, LE12 8LD.
It is crucial that you pack the goods to be returned the same way as we sent out. Please consider that a returned item that is damaged in return transit may well be un-refundable if we cannot re-sell. Please include a note of your requirements and original invoice number.